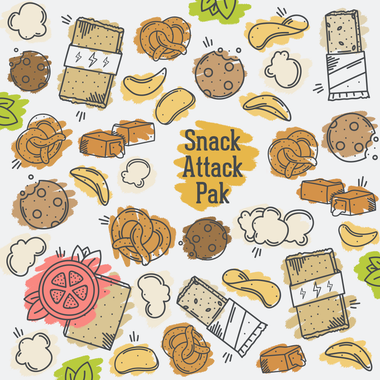 Snack Attack Pak
This snack pak packs a punch! If snackin' is your favorite hobby, you're going to love this pak.
November:
We've got the sweet, salty, and irresistible flavors you're craving! From the sensational fiery chile-lime thins to the sweet crunch of coconut toffee granola bark, take your taste buds on a snacking adventure. You're in for a real treat!
Includes: Incredible Kettle's Cheddar Caramel Kettle Corn, Everybody Eats' Fiery Chile Lime, Berg Bites' Sunflower Butter White Chocolate bars, Small Batch Organics' Coconut Toffee granola bark, Mama's Guava Bars Chocolate Bar and Whisked's Pretzel Cowboy cookies.
Have a question? Check out the FAQ page.